We invite you to familiarize yourself with the abbreviated price list of our services – ODENT Aesthetic Medicine Center. We offer the highest quality services using the best equipment. Our experienced specialists will take care of every detail.
Reduction of photoaging, discoloration and scars of the skin of the face, neckline and neck
Laser eye area rejuvenation (Smooth Eye)
Laser hair growth stimulation
Laser hand skin rejuvenation, reduction of discoloration
Closing the blood vessels of the skin
Skin biosepsis with histopathological examination
Removal of skin lesions with a laser
Reduction of mimic wrinkles with botulinum toxin
Reduction of lion wrinkles
Reduction of nasal root wrinkles
Reduction of forehead wrinkles
Reduction of mimic wrinkles - the entire forehead
Reduction of chin wrinkles
Botulinum toxin - upper lip
Botulinum toxin - masseter, temporal muscles
Reduction of armpit hyperhidrosis
Botulinum toxin - 2 areas
Botulinum toxin - 3 areas
Lips modeling with hyaluronic acid
Lip regeneration with hyaluronic acid
Filling the valley of tears
Dissolving filler (hyaluronidase)
Mesotherapy - face or neck
Face + neck + cleavage mesotherapy
Scalp mesotherapy (dr Cyj)
Platelet-rich plasma (PRP)
Superficial peels (glycolic acid, mandelic acid)
The price list is informative, detailed information can be obtained from the dentist before starting dental treatment.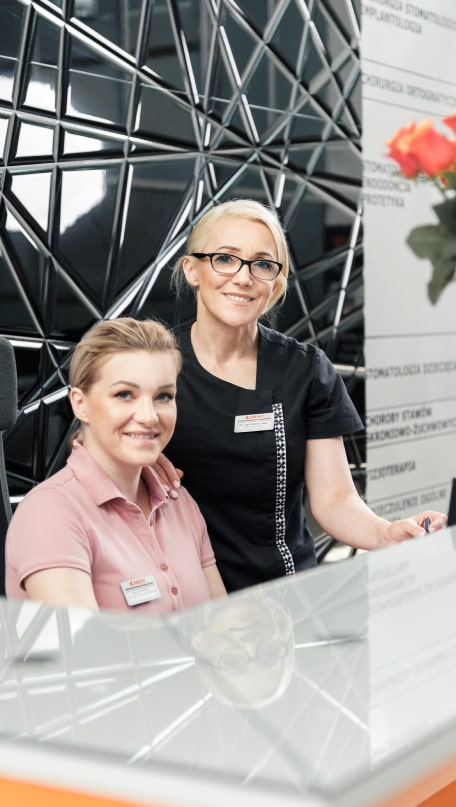 After completing the form, we will respond within 60 minutes during the clinic's working hours.