ODENT Medical Center in Warsaw employs dentists specialising in child dentistry.
Our doctors are known for their great patience, kind heart and talent for working with children.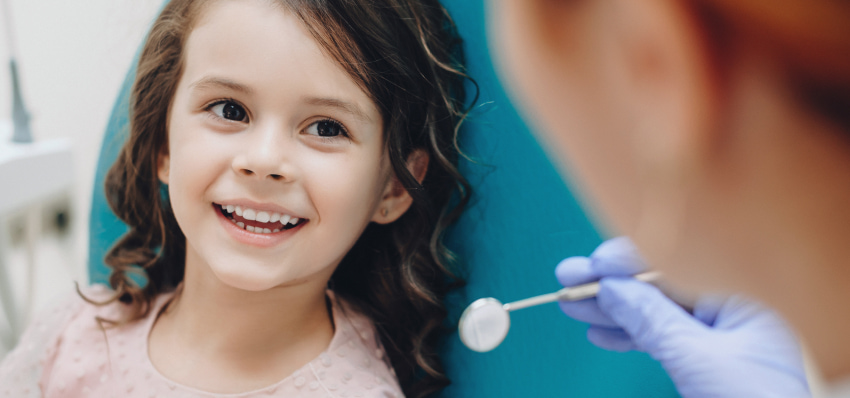 Our doctors are able to perceive and understand the reactions and needs of a little patient. They are aware that a child is not a "little adult" and know that dentistry for children requires a special approach.
We know very well that a good child dentist is a real treasure and that is why our doctors are characterised by empathy, great sense of humour and a good grasp of child's psychology, so that every child would feel safe and comfortable during the procedure.
Our doctors
are experienced with children treatment.
We treat children under painless, computer-controlled local anaesthesia – THE WAND. We also offer fillings in various colours – our little patients may choose whichever colour they like. During the treatment, a movie for children is played on the screen over the dentist chair. Children may also play in a playroom with many attractions: PlayStation, TV with child channels, toys, writing board, books and colouring books.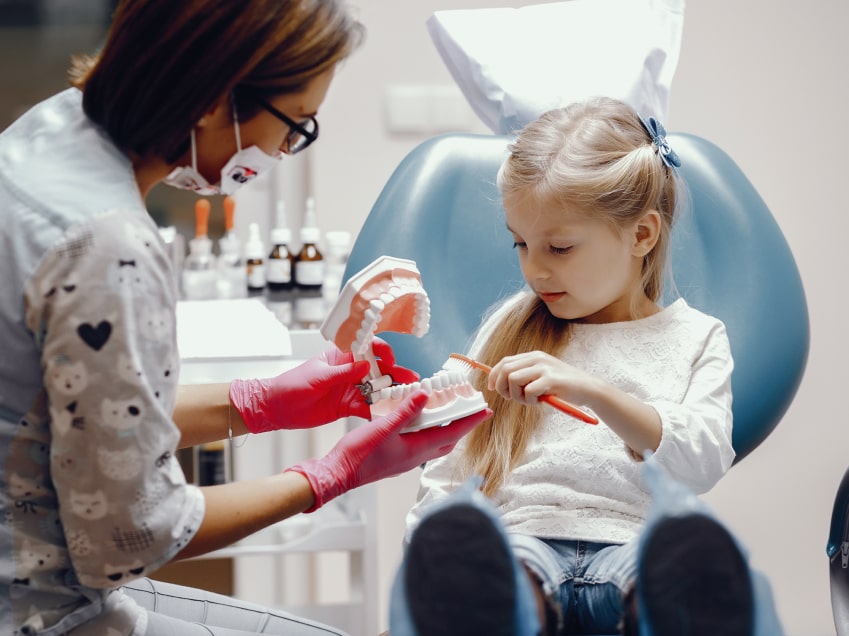 Professional children somatology
Children are undoubtedly the most precious treasure in every family. Every parent wants their child to be healthy, strong and to have a beautiful smile and healthy teeth. Brushing alone will not ensure 100% effect, which is why systematic appointments with a dentist are so important.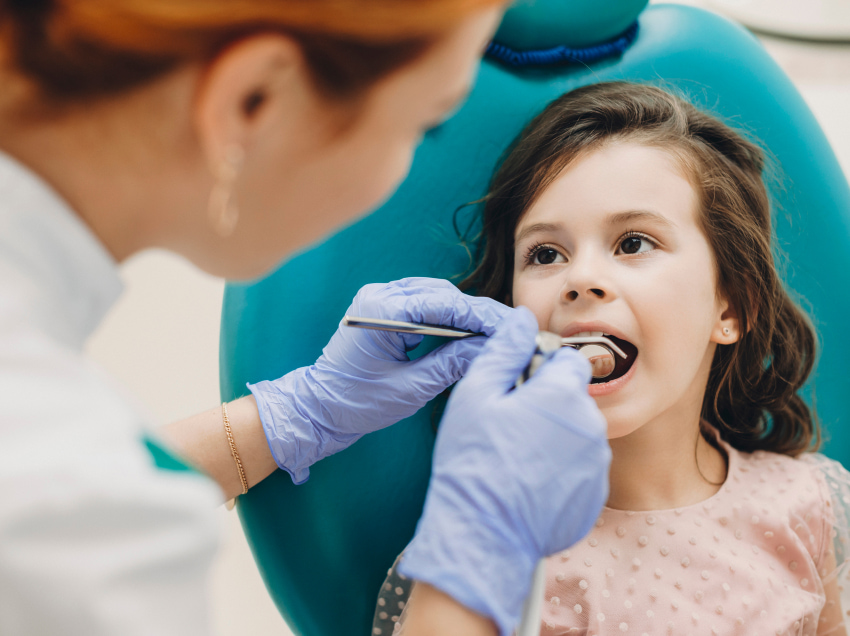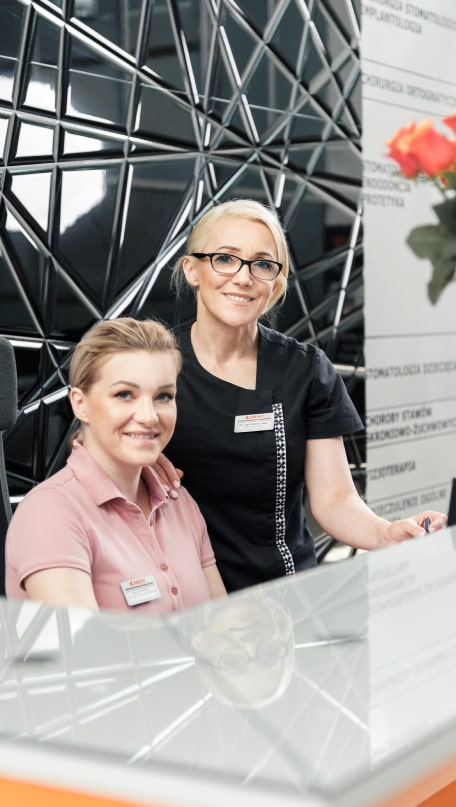 After completing the form, we will respond within 60 minutes during the clinic's working hours.